Summary of Development Status of Global Underwear Industry in 2022-2023
By:Bory Wang
Date:2023/02/19
Under the background of increasing social consumption level, people's pursuit of quality of life has led to an increasing demand for underwear and other intimate clothing, which promotes the further development of the underwear industry market, especially the development of the market industry for women's underwear.
1. Market size:
The scale of the global underwear market continues to expand, and the Chinese underwear industry continues to expand.
In the past ten years, the underwear market in the world and China has maintained a growth trend as a whole. The global market size expanded from US$68.595 billion in 2013 to US$75.521 billion in 2019. However, due to the impact of the epidemic, the underwear industry market will fall into a trough in 2020, and the market size will be lower than that in 2013, falling to US$66.98 billion. However, the situation improved in 2021, rising to 74.476 billion US dollars. It is expected that the global underwear market will continue to expand in the next few years, and it is expected to reach US$94.105 billion in 2026. According to incomplete research statistics, the size of China's underwear manufacture market in 2021 will be RMB211.5 billion yuan, and it will be expected to reach RMB273.4 billion yuan in 2027.
2. Industry Status:
The self-awareness of consumer groups has improved, and the comfort of underwear has become the primary concern when purchasing underwear.
According to the survey data, comfort (77.1%) and quality (70.0%) are the first factors consumers consider when purchasing underwear and bras at this stage. Especially when women's awareness of self-awareness increases, more and more women begin to pay attention to their own needs and self-pleasure. The category of women's underwear market continues to be subdivided. Representative brands such as seamless underwear, sports bra underwear, large-breasted underwear, and size-free underwear have emerged, and most of them focus on comfort as the main selling point, which is easy to attract consumers to pay for "comfort".
Online shopping channels are more popular, and competition in various underwear tracks is becoming increasingly fierce. At present, online brands focusing on different subdivisions of women's underwear have risen rapidly and become the focus of capital attention. Thanks to the Internet gene, problems such as difficulty in size selection and difficulty in returning and exchanging products have been overcome. Size-free underwear is more conducive to consumers' online shopping and formation of purchase decisions. In the future, in the segmented industry of size-free underwear, both traditional women's brands and new entrants will increase, and competition on the track will become increasingly fierce.
3. Development trend:
The trend of underwear market segmentation is obvious, and the brand building ability needs to be improved
On the one hand, due to consumers' increasing pursuit of the quality of women's and men's underwear, the underwear market has grown stronger due to consumers' more open and confident consumption attitudes, and the underwear industry has begun to move towards a more refined direction. On the other hand, with the new round of elimination and upgrading of the industry, the development trend of the development market from extensive to subdivided is indeed inevitable. At present, global underwear brand companies are still weak in brand building. The global underwear industry still has great room for improvement in brand connotation enhancement, and sales channels play a great role in brand building. Therefore, in the future, strengthening the underwear brand and conceptual distribution will be emphasized.
Summary of the development status of the global underwear industry in 2022-2023:
In terms of enterprises - underwear enterprises:
1. Increase market share: At present, global underwear companies are still in the stage of rapid development, and the increase in market share is the most critical factor for underwear companies to expand their business effects. Especially in the market competition of underwear sub-categories, the increase of market share usually means the rapid growth of the company's performance scale, the enhancement of the right to speak in the industry and the improvement of the ability to smooth market risks.
2. Maintain the rigidity of product demand: As a single-category supplier of underwear, sustainable operations must not only maintain the rigidity of consumer demand for its products, but also occupy the advantage of market scale. For example, in the women's underwear market, suppliers of single items such as lace, elastic lace, and elastic bands are more common, but for the entire textile and apparel market, the scope of application of these single items is relatively narrow, and the stability of operation is relatively high. Therefore, for these category underwear manufacturers, maintaining a relatively stable demand in the middle and lower reaches and a relatively high market share in the industry are two important factors to ensure their survival and stable operation.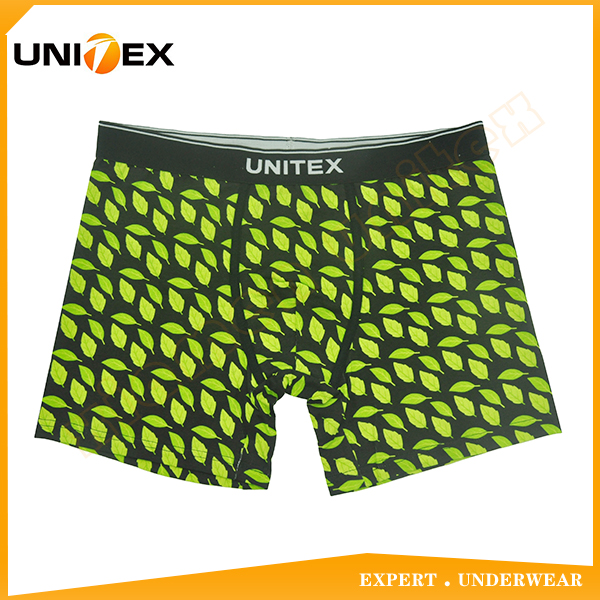 Consumers - consumer groups:
1. Aesthetic point of view: With the continuous improvement of modern people's self-consciousness, emerging brands and categories in the underwear segment are favored by different consumer groups. In particular, women's aesthetic perspective on the body has undergone a more detailed change in recent years. "Sexy" and "charm" and other male-oriented female underwear factors have gradually been replaced by "true self" and "natural" and other female-oriented factors. Under the development trend of diversified aesthetics, new subcategories such as women's sports underwear and steel-free underwear have begun to emerge in the women's underwear market and occupy a certain market share.
2. Quality requirements: Women's underwear is the largest category in the underwear industry, and women are more sensitive to underwear materials, so the quality of underwear is the key point of brand development.
3. Subdivided products: The applicable age range for underwear is 15-64 years old, and underwear products cover multiple wearing scenarios such as girls, adults, weddings, pregnant women, plastic and sports bra ect..., so the market size of the women's underwear industry is large, and it is relatively scattered; For this reason, the brand needs to make corresponding marketing strategies in a timely manner according to the subdivided needs and categories of women's underwear.
Unitex Underwear Manufacture, a professional underwear production supplier, which we have our own professional team and factory. We are committed to all kinds of underwear styles, while strengthening brand and quality awareness and increasing market share. If you happen to be looking for underwear suppliers, we may be your best partner.
Xiamen Unitex Trade CO.,LTD.

Website: www.unitexunderwear.com
E-mail: [email protected]
Tel: 0086-186 5081 3853
CONTACT US


Xiamen Unitex Trade Co., Ltd.
We are always providing our customers with reliable products and considerate services.
If you would like to keep touch with us directly, please go to contact us